Credentials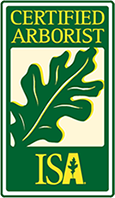 ISA Certified Arborist, PD-0657A
An arborist by definition is an individual who is trained in the art and science of planting, caring for, and maintaining individual trees. ISA arborist certification is a nongovernmental, voluntary process by which individuals can document their base of knowledge. Certified Arborists are individuals who have achieved a level of knowledge in the art and science of tree care through experience and by passing a comprehensive examination developed by some of the nation's leading experts on tree care. Learn more about hiring a Certified Arborist.
---
ISA Tree Risk Assessment Qualified (TRAQ)
The ISA Tree Risk Assessment Qualification (TRAQ) program provides an opportunity for professionals in the arboriculture industry to expand their knowledge through education and training in the fundamentals of tree risk assessment. This qualification promotes the safety of people and property by providing a standardized and systematic process for assessing tree risk. The results of a tree risk assessment can provide tree owners and risk managers with the information to make informed decisions to enhance tree benefits, health, and longevity.
---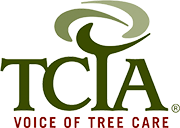 Tree Care Industry Association (TCIA), Member of National & NJ Chapters
Established in 1938, the Tree Care Industry Association is a trade association of more than 2,000 commercial tree care firms and affiliated companies. TCIA develops safety and education programs, standards of tree care practice, and management information for arboriculture firms around the world.
---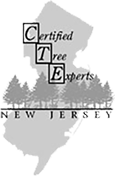 New Jersey Certified Tree Expert, NJCTE #432
A Certified Tree Expert (CTE) is a person who has been examined and proven to be competent in the science and art of diagnosing, treating and preventing tree injuries. These professionals demonstrate high ethical and moral standards in the practice of tree care and are certified by the Board of Tree Experts. CTEs produce correct, long-term management techniques required in the science of tree care.
---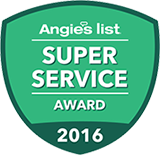 Angie's List, Super Service Award Recipient
C.C. Tree Service has been awarded the prestigious Angie's List Super Service Award every year since the program's inception. This honor is bestowed annually on approximately 5 percent of all the businesses rated on the nation's leading provider of consumer reviews on local service and health providers. Angie's List Super Service Award winners have met strict eligibility requirements including earning a minimum number of reports, an exemplary rating from their clients and abiding by Angie's List operational guidelines.
---
Licensed & Insured
NJCTE #432