<!–– START BLOG POST ––>
6 Signs a Tree Needs to Be Removed: Tree Trimming South Jersey <!———————————–– EDIT ———————————––>
<!———————————–– EDIT ———————————––>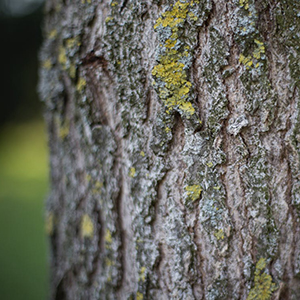 It's not always easy to remove a tree that's been part of your landscape for years. But if your tree is showing signs of decay, peeling bark, or cavities in the trunk, it may no longer be safe to have it on your property. When searching for a tree removal service, South Jersey residents turn to C.C. Tree Experts for unparalleled knowledge and more than 40 years of industry experience.
We are one of the few tree services (if not the ONLY tree service) in Camden County who owns their own crane, which means we can remove your tree safely without causing damage to your surrounding plants or property. Call 856-858-1165 to schedule an inspection from one of our tree removal experts.
6 Signs a Tree Needs to Be Removed
It's not uncommon for homeowners to wait too long to get their trees inspected. Unfortunately, all it takes is one strong storm or windy day to cause a decaying tree to fall and damage your home or hurt someone on your property.
You should schedule an immediate tree inspection if you notice any of the following:
Mushrooms or other fungi producing decay on the trunk's base;
Soil beneath the canopy and at the trunk's base;
Cavities in the trunk;
Cracks in the trunk or peeling bark;
Thin twigs near the ends of branches that do not have living buds; or
Hanging dead branches in the upper crown.
When Are Tree Trimming & Pruning Necessary?
Even if your tree does not need to be removed, trimming or pruning may be necessary to prevent large branches from dropping or to keep the tree aesthetically pleasing. At C.C. Tree Experts, we offer a full range of tree removal and maintenance services including trimming and pruning.
Tree Removal & Tree Pruning South Jersey: C.C. Tree Experts
When searching for a tree service, South Jersey residents trust C.C. Tree Experts to arrive promptly and provide exceptional service. As a testament to our high service quality, we have won Angie's List Super Service Award every year that the program has been active—an accolade only bestowed upon about 5% of all businesses rated on Angie's List.
Chris Cochran, owner of C.C. Tree Experts, is a Certified Arborist, a distinction that has become harder and harder to find in New Jersey. Call 856-858-1165 to learn more about our tree service in Camden County.
<!–– END BLOG POST ––>