<!–– START BLOG POST ––>
Can You DIY Tree Pruning? <!———————————–– EDIT ———————————––>
<!———————————–– EDIT ———————————––>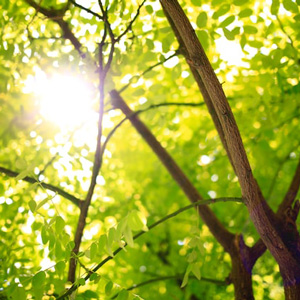 The handy homeowner can tackle many projects in the home or in the yard by themselves. While tree pruning Cherry Hill hardwoods might seem like one of those projects, this is a task best left to professionals. In this post, we'll cover the reasons why you should never DIY important tree care tasks like pruning major tree branches.
DIY Tree Pruning: What could Go Wrong?
Tree care requires expert knowledge, training and specialized equipment to perform safely and efficiently. Here are just a few dangers of tackling tree pruning yourself:
Injury—the first concern is safety. Falling branches or toppling trees can badly or even fatally injure those nearby. Falling debris may behave in unexpected ways, and many DIYers have experienced trees or heavy branches falling in the opposite direction they expected.
Property Damage—heavy tree limbs, branches or entire trees can crush and damage valuable property like cars, fences and homes. If you prune a tree branch and it falls on your neighbor's shed, you are liable for the damage.
Harm to Trees—ill informed tree pruning practices can harm your trees, spread diseases to neighboring trees or compromise the structural integrity of a tree, creating a safety hazard.
The Benefits of Professional Cherry Hill Tree Pruning
When you work with a professional Cherry Hill tree service company, you gain benefits like these:
Specialized Equipment—tree service professionals have access to the equipment it takes to handle tree pruning and trimming safely. C.C. Tree Experts is proud to own its own crane for difficult jobs.
Professional Training—tree care requires industry knowledge and experience. Our skilled team at C.C. Tree Experts is fully trained and licensed to provide the best possible tree service.
Insurance—our professional tree service technicians are fully insured for worst case scenarios.
Expert Tree Care—nothing beats out having a professional evaluate your trees for disease, damage and infestations. A sick or endangered tree spotted in time can save your entire yard and help prevent damage to your home and injury to your family.
Get it Done Right With C.C. Tree Experts
C.C. Tree Experts owner Chris Cochran is a New Jersey Licensed Tree Expert, and our company owns its own crane. C.C. Tree Experts has the knowledge, experience and equipment for all your tree service needs. Call 856-858-1165 to speak to a professional today!
<!–– END BLOG POST ––>