<!–– START BLOG POST ––>
The Best Tree Service for Tree Removals in Berlin, NJ <!———————————–– EDIT ———————————––>
<!———————————–– EDIT ———————————––>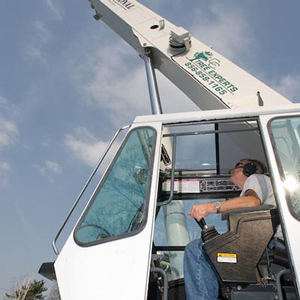 Looking for a tree service Berlin, NJ homeowners can trust? C.C. Tree Experts can help! In this post, we look at the best time for tree removals, what to look out for, and how working with C.C. Tree Service can help you get the job done right.
The Best Time for Tree Removal
If you have a dead or dying tree on your property, removal is imperative before falling branches, or the tree itself, can cause physical injury or property damage. As we move toward the end of fall, the best time for tree removals is before the winter storm season hits.
Signs a Tree Needs Removal
The following signs indicate a tree might need removal:
Trees that are leaning a lot.
Trees that are weak due to disease.
Trees that have structural damage from storms or accidents.
Trees that show signs of rotting, hollowing or fungal growth on the bark.
Branches that shed their leaves out of season or before the rest of the tree.
Trees that appear to be infested with insects.
If you are unsure whether a tree needs removal or if it can be saved, it's always a good idea to call a professional in to evaluate the situation.
Why Work with C.C. Tree Service?
C.C. Tree Service specializes in especially difficult tree removals. This includes situations where trees are difficult to reach, or trees are very large/tall. We can also help if trees are leaning precariously, and property damage or injury is a concern. C.C. Tree Experts is one of the only, if not the only, tree services in the area that owns its own crane! Our company is fully licensed and insured for the arduous task of tree removal.
If you have questions about tree removal, or caring for the trees on your property, call 856-858-1165 to speak to a professional today! C.C. Tree Experts owner Chris Cochran is a New Jersey Licensed Tree Expert. Our team has the knowledge, experience and equipment for all your tree service needs.
<!–– END BLOG POST ––>