<!–– START BLOG POST ––>
CC Tree Experts Tree Service: Cherry Hill, NJ's Premier Tree Company <!———————————–– EDIT ———————————––>
<!———————————–– EDIT ———————————––>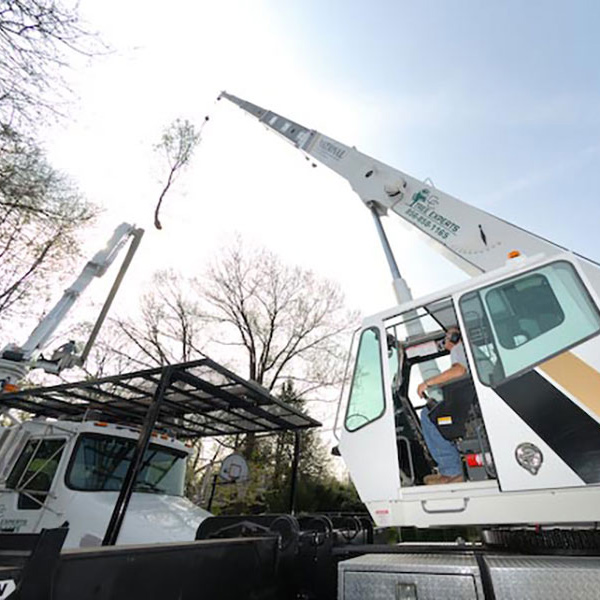 Choosing the right tree care expert is not a decision you should take lightly. From their qualifications and experience to their machinery and equipment, the qualities of the crew you hire could mean the difference between getting the job done right or causing serious damage to your property. At C.C. Tree Experts, our owner Chris Cochran is a New Jersey Licensed Tree Expert (NJLTE) and a Certified Arborist, a distinction that is hard to find in New Jersey. Searching for the tree service Cherry Hill, NJ residents trust? Turn to the pros at C.C. Tree Experts.
For nearly 40 years, we've been helping NJ locals take care of their greener assets. From trimming and pruning to removal and risk assessment, we'll make sure your trees thrive during every season. Contact us today at 856-858-1165 to find out more.
Why Our Clients Love Us
With so many tree services to choose from, what sets C.C. Tree Experts apart? Simply put: we have the necessary experience, expertise, and essential qualifications to look after your trees. Our team is led by experts who have passed extensive evaluations of their ability to assess and properly remove trees.
We also own a crane, making us one of few – if not the only – tree services in the area with full-time access to this vital piece of equipment. With a crane, our pros are able to get to branches that would otherwise be out of reach, giving us the ability to trim and prune your trees efficiently without the risk of causing damage to your property. Using this machinery we can also remove taller trees in segments, allowing us to topple problem trees in tight spaces.
A cheaper tree removal company that doesn't have access to the right equipment and qualified personnel could cause serious damage to your property and cost you more in repairs in the long run. With us, you can rest assured that we'll get the job done right the first time.
Turn to the Tree Service Cherry Hill NJ Residents Trust
Whether you need help removing a problem tree or want to protect your greener assets against disease and decay, the pros at C.C. Tree experts are here to help. Call us today at 856-858-1165 to get started.
<!–– END BLOG POST ––>