<!–– START BLOG POST ––>
What Kind of Care do Trees Need to Prepare for the Fall Season? <!———————————–– EDIT ———————————––>
<!———————————–– EDIT ———————————––>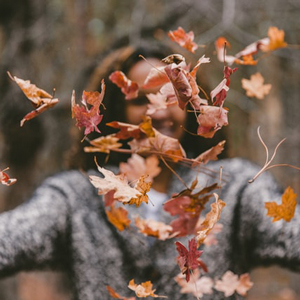 As the long, hot summer slows down, you might be looking for a tree service CamdenCounty, NJ homeowners rely on to help prepare trees for the fall and winter seasons. In this post, we discuss fall tree maintenance, and what to prepare for.
The arrival of fall signals the beginning of a dormant period for the trees in your yard. Deciduous trees dazzle us with a gorgeous display of leaves changing color before branches are left bare for the winter.
Tree Removal
After summer storms, trees are often left damaged and at risk for falling. Before the winter snow storms arrive, it's important to have an expert tree service come out to evaluate any trees that might be prone to falling. This is the best way to protect yourself, your family and your property.
At C.C. Tree Service, we specialize in large or difficult removals, but we also handle removals of any size. When it comes to trees on your property, safety is at the forefront of our minds and it should be at the forefront of yours, too. Don't hesitate to reach out to have your trees looked at—the sooner the better!
Pruning, Trimming and Removing Dead Growth
As a tree sheds its leaves, it becomes much easier to spot problems in its underlying structure. Removing dead, infected or infested growth can prevent damage from falling branches during winter storms. It's important to note, however, that pruning and trimming during the fall season can invite disease. Consult a professional to ensure proper pruning and trimming at the right time.
If you have questions about caring for the trees on your property, call 856-858-1165 to speak to a professional today! C.C. Tree Experts owner Chris Cochran is a New Jersey Licensed Tree Expert, and our company owns its own crane! C.C. Tree Experts has the knowledge, experience and equipment for all your tree service needs.
<!–– END BLOG POST ––>