<!–– START BLOG POST ––>
Spring Tree Removal in Collingswood, NJ <!———————————–– EDIT ———————————––>
<!———————————–– EDIT ———————————––>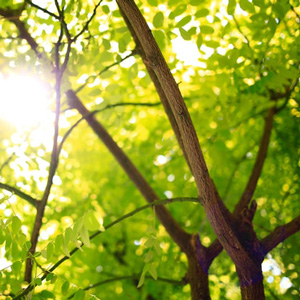 If you're on the hunt for services in tree removal Collingswood, NJ homeowners can rely on, C.C. Tree Experts can help. Contact us today if you have questions about pruning, trimming or removing trees on your property. In today's post, we discuss tree removal in the springtime and why you don't want to wait.
Removing Trees After Winter Damage
Snow damage, salt sprays and frozen water expanding in cracks and fissures can all damage the structural integrity of your trees. With summer storms around the corner, you don't want to wait to take care of these issues. Damaged trees can topple or drop heavy branches at any time, but those late-spring and summer rainstorms increase the risk of injury and property damage. It's important to note tree removal is considered a last resort. Our tree experts will assess your tree to see if it can be saved and recommend a course of action.
The Benefits of Tree Removal in the Spring
Aside from mitigating the risks of winter-damaged trees, tree removal in the spring has several other benefits. Let's take a look:
The ground has thawed, making it easier to remove the tree without damaging the surrounding landscape.
Trees can be removed before birds move in and build their nests.
Protect surrounding trees prior to summer storms.
Prevent fungal growths or insect infestations in a dead or damaged tree.
What Sets C.C. Tree Experts Apart?
When it comes to tree removals, C.C. Tree Experts is a trusted resource. Our company owns its own crane. That means no matter how difficult the job is, our team can handle tree removal safely and efficiently. Our tree experts are also fully trained, licensed and insured to get the job done right. C.C. Tree Experts owner Chris Cochran is a New Jersey Licensed Tree Expert, a distinction you'll be hard pressed to find elsewhere.
The nature of tree removals makes it a high-risk job. You'll want to work with a reputable company that has the knowledge, experience and equipment to keep your loved ones and property safe.
Call C.C. Tree Experts Today!
If you have questions or concerns about tree care or tree removals in Collingswood, NJ, let us know! C.C. Tree Experts can take care of your tree service needs quickly and efficiently. Call 856-858-1165 to speak to a professional today!
<!–– END BLOG POST ––>