<!–– START BLOG POST ––>
Why is Fall a Good Time for Tree Trimming? <!———————————–– EDIT ———————————––>
<!———————————–– EDIT ———————————––>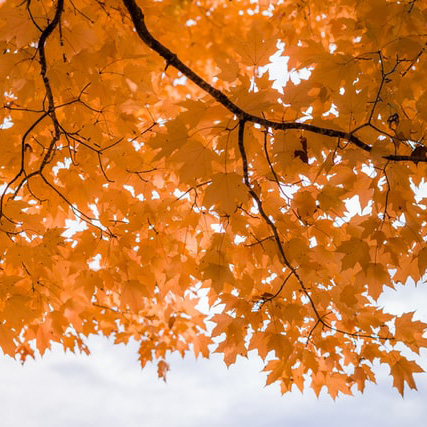 As temperatures drop and the days get shorter, it seems as though Mother Nature herself is winding down. When most deciduous trees shed their leaves in preparation for their dormant season, it's easy to think trees don't require much maintenance around this time of year. Fall tree care, however, is not only essential for the health of your trees — it's important for the safety of those nearby. Read on to learn how tree trimming Collingswood hardwoods can help prevent injury and property damage this fall and winter.
The Benefits of Tree Trimming in the Fall
If you want to keep your trees happy and healthy, no matter the time of year, take a look at these 3 reasons to trim your trees in the fall:
Remove Dead Growth — Once trees shed their leaves, it's much easier to spot dead or damaged limbs and branches. It's crucial to remove these before winter storms and heavy snowfall cause damage to your trees, or lead to falling branches.
Prevent Disease — Diseases and infestations thrive in the spring and summer, but it can be easier to spot and remove problematic branches in the fall. Diseases are also much less likely to spread this time of year, which means work can be done more quickly and efficiently.
Aesthetic Results — Tree care professionals can better map out a tree's branching during the dormant season. That means our pros can better direct future growth patterns, balancing and trimming branches in ways that will ensure springtime growth that's pleasing to the eye (a quality that can greatly help increase your home's curb appeal)
It's important to note that many flowering trees, bushes and shrubs set their buds before they go dormant for the winter. You'll want a professional with extensive tree and plant care knowledge to take care of fall tree trimming. This will ensure you avoid trimming next spring's flowers right off, and that any potential issues can be spotted and treated right away.
Professional Tree Trimming Collingswood
C.C. Tree Experts owner Chris Cochran is a New Jersey Licensed Tree Expert and an ISA Certified Tree Risk Assessor. Our company owns its own crane specifically for difficult tree trimming and removal jobs. The team at C.C. Tree Experts has the knowledge, experience and equipment for all your tree service needs. Call (856) 858-1165 or contact us online to speak to a professional today.
<!–– END BLOG POST ––>