<!–– START BLOG POST ––>
What Kind of Tree Maintenance is Important for Protecting Your Home and Landscape? <!———————————–– EDIT ———————————––>
<!———————————–– EDIT ———————————––>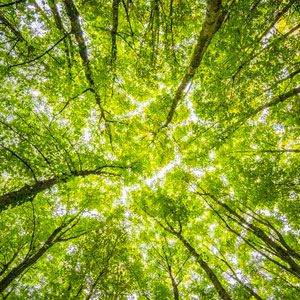 Utilizing tree services in South Jersey can go a long way toward protecting your property from damage caused by fallen trees or branches. This post takes a look at important types of tree care.
The Benefits of Happy Trees
There's no doubt about the importance of trees in our environment: they purify the air, enrich soil, conserve water, support wildlife and boost our moods. Healthy, robust trees can live for decades, if not centuries. While trees are generally low maintenance, they still need some basic care to thrive in the long term. Tree maintenance can include the following:
Pruning and Trimming
Pruning away limbs that appear broken, sick or dead can keep them from falling and causing injury or damage.
Getting rid of a sick limb can stop the ailment from spreading to the rest of the tree.
The regular pruning of overgrown limbs and branches prevents them from invading structures like powerlines, rooftops or neighboring trees.
Trimming and pruning can make your trees look aesthetically pleasing, which can enhance the curb appeal of your property.
Moisture Monitoring
When a tree is underwatered, it can wilt and die like any other plant. It's a good idea to keep an eye on your trees in the event of a drought, or if the placement of a tree prevents access to water. If you notice inner leaves turning yellow and wilting, your tree might need some help.
Conversely, if a tree takes too much water, it can lead to root rot, potential the loss of the tree and the need for removal. Keep a close eye on particularly wet areas of your yard, such as those prone to flooding, to ensure trees are not receiving too much water.
Tree Removal
Removing a tree can be a tough, but necessary decision if it has become too sick, has died or taken significant damage.
A tree might need to be moved or removed due to its placement
This is a job best left to credentialed professionals.

C.C. Tree Experts owner Chris Cochran is a New Jersey Licensed Tree Expert, and unlike most tree services in South Jersey, his company owns its own crane. At C.C. Tree Experts, we have the experience and knowledge to help you maintain your trees beautifully and responsibly. Call 856-858-1165 for more information today!
<!–– END BLOG POST ––>