<!–– START BLOG POST ––>
Tree Pruning Gloucester County NJ | CC Tree Experts <!———————————–– EDIT ———————————––>
<!———————————–– EDIT ———————————––>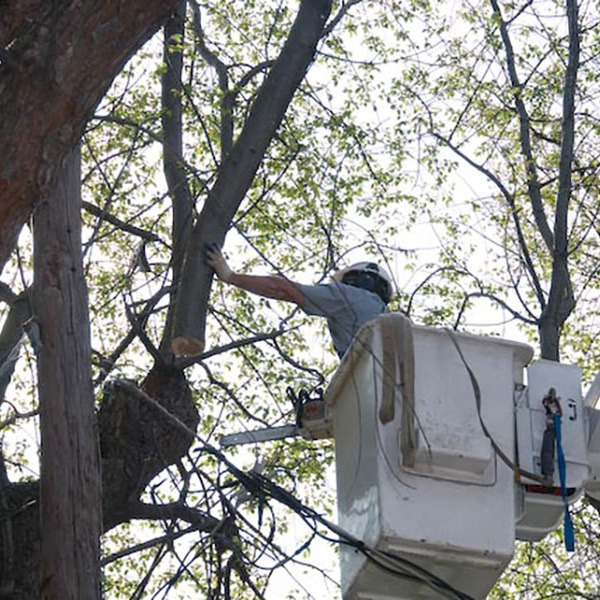 Pruning your trees is an important maintenance task many homeowners overlook. The result: falling branches that can cause damage to your property and injure you or your family. At C.C. Tree Experts, we will take care of your trees, trimming problem branches and protecting your hardwood against pests and diseases. When searching for a tree service for tree pruning, Gloucester locals turn to our knowledgeable team to look after their greener assets.
We've been in business for nearly 40 years and our commitment to providing a responsive, reliable service has never wavered. Our owner Chris Cochran is a New Jersey Licensed Tree Expert (NJLTE) and a Certified Arborist, a distinction you'll struggle to find anywhere else in New Jersey. Contact us today at 856-858-1165 to speak to one of our certified tree experts.
Why Is Tree Pruning Important?
Pruning a tree enables you to control the way it grows. On an aesthetic level, this gives you the ability to achieve an eye-pleasing shape. However, there are also functional benefits to pruning your hardwoods. Regularly pruning can improve your tree's structural integrity and distribute weight evenly across the canopy, reducing the risk of falling limbs and broken branches.
When Should I Prune My Trees?
Experts recommend pruning your trees in winter when the plant's branches are bare. This will give you a better idea of the underlying branch structure as it gives you a clear view of any potential problem areas. Plus, tree "wounds" tend to heal faster in the dormant season, minimizing the risk of disease.
While this rule applies to most species of trees, some hardwoods – such as Spring-blooming trees – should be pruned immediately after they have bloomed. A qualified tree expert can help advise you on the best season to trim or prune your home's hardwoods.
How Often Should I Prune My Trees?
The short answer: once every three to five years. The long answer: it will depend on your tree's size, health, and age. At C.C. Tree Experts, our pros will visit your property, assess your trees, and provide advice on which steps to take to make sure your trees thrive. Besides tree trimming and pruning, we offer a range of tree care services, including tree removal—a service we perform with our own crane.
Need Expert Tree Pruning? Turn to CC Tree
Protect your property, family, and guests with help from the team at C.C. Tree Experts. From removing problem trees to giving your tree everything it needs to thrive during any season, we've got you covered from the lowest roots to the highest branches. Call us today at 856-858-1165 to find out more about our tree pruning service.
<!–– END BLOG POST ––>