<!–– START BLOG POST ––>
Professional Tree Trimming, Pruning and Removals <!———————————–– EDIT ———————————––>
<!———————————–– EDIT ———————————––>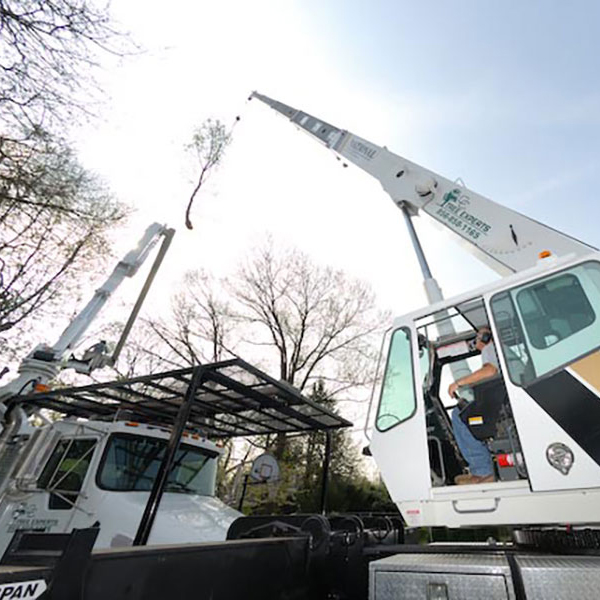 If you own and care for houseplants, you're likely familiar with the trimming and pruning that helps keep your plants healthy, happy and manageable. The same goes for the trees in your yard, except that trimming and pruning full-grown trees is a bit trickier than the Devil's Ivy in the windowsill. In this post, C.C. Tree Experts––the tree service Collingswood, NJ trusts––explains the benefits of hiring a professional for the job.
The Benefits of Regular Trimming and Pruning
Regular care and maintenance keep trees healthy by removing dead growth, encouraging new growth and providing opportunities to spot diseases or infestations early on. Dead branches quickly become safety concerns, especially during stormy seasons. By having a professional prune and trim your trees, you can prevent injury or property damage from falling branches. You can also prevent trees from invading structures like rooftops or power lines and keep them looking aesthetically pleasing and balanced. Lastly, spotting destructive diseases and infestations in one tree can help you solve the problem before it spreads to surrounding trees.
The Benefits of Working with a Professional
Tree maintenance is a job best left to professionals. Here's why:
Specialized equipment—a professional tree service has the equipment to get the job done right. Whether you need trimming and pruning in hard-to-reach places or tree removal, having the right gear on hand can make all the difference. As an example, C.C. Tree Experts owns a crane for arduous removals.
Knowledge and experience—tree care professionals have the knowledge, training and experience to know what to look for, as well as the best and safest ways to tackle any tree care issues that arise.
Safety first! Falling branches and toppling trees can cause serious injury and/or property damage. You'll want to work with someone who knows what the dangers are and how to safely deal with them.
Insurance—tree care services like C.C. Tree Experts are fully insured and equipped to deal with your tree care needs.
Call C.C. Tree Experts Today!
If you have questions about tree care or removal, call 856-858-1165 to speak with a professional today! C.C. Tree Experts owner Chris Cochran is a New Jersey Licensed Tree Expert and our team has the knowledge, experience and equipment for all your tree service needs.
<!–– END BLOG POST ––>