<!–– START BLOG POST ––>
Tree Service Voorhees NJ | Fall Tree Maintenance | CC Tree <!———————————–– EDIT ———————————––>
<!———————————–– EDIT ———————————––>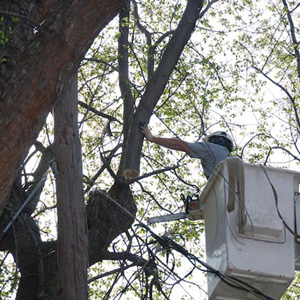 New Jersey explodes with color as leaves turn red, orange, and yellow in the fall. But this beautiful season can take its toll on the area's trees, exposing sturdy hardwoods to harmful diseases, pests, and other threats. At C.C. Tree Experts, our knowledgeable crew can help prepare your trees for the winter. When searching for a professional fall tree service, Voorhees NJ residents know they can trust the pros at C.C. Tree Experts.
For nearly 40 years, we've provided a high-quality tree service to residents in the area. Our commitment to getting the job done right the first time has earned us the Angie's List Super Service Award every year the program has been active. Angie's List is one of America's leading providers of consumer reviews on local service and health providers, and the Super Service Award is an honor reserved for only the top 5% of enterprises rated by the organization. To find out what we can do for you and your trees, contact us at 856-858-1165 today.
3 Important Elements of Fall Tree Care
New Jersey's weather extremes can wreak havoc on your trees, causing internal breaks and fractures that could lead to collapse. Seasonal pests and year-round diseases also pose a threat to your spruces. Here are three ways the crew at C.C. Tree Experts can help improve the health of your trees this fall and prepare your plant life for the weather's worst:
Trimming. Trimming a tree can greatly reduce the risk of hazard and should be done by a professionals to ensure the structural integrity of the tree stays in tact.
Pruning. During summer and spring, your flourishing tree is hiding its network of branches underneath a thick layer of green leaves. But in fall, this rustling shroud falls away with the breeze, giving you a full view of your tree's underlying structure. Our pros will prune your tree to your desired shape, ensuring dead branches are cut away to relieve stress on the trunk and spark healthy growth in spring and summer.
Top Tree Service in Voorhees NJ: C.C. Tree Experts
With our advanced tools, expert qualifications, and unparalleled experience, the pros at C.C. Tree Experts can protect your trees from the elements in fall and winter and help them thrive in spring and summer. Call 856-858-1165 today to find out more.
<!–– END BLOG POST ––>