<!–– START BLOG POST ––>
Tree Trimming Moorestown: Summer Tree Care Tips <!———————————–– EDIT ———————————––>
<!———————————–– EDIT ———————————––>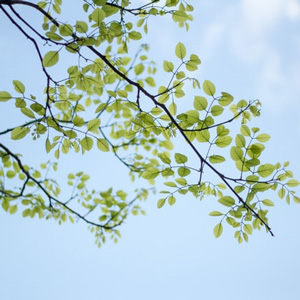 This summer is a scorcher and the heat may leave you wondering what you can do for the trees in your yard. While trees often do well on their own in the elements, every season still brings unique tree care challenges right along with it. Read on for our top summer tree care tips.
Looking for experts in tree trimming, Moorestown, NJ homeowner? Look no further. C.C. Tree Experts offers professional tree care services in Moorestown and the surrounding areas. Contact us today to learn more.
Moorestown Summer Tree Care Tips
When it comes to summertime tree care, these simple tips will go a long way toward keeping your yard healthy:
1. Provide Water
During long stretches of hot, dry weather, trees may need water. This is especially true for recently planted and young trees. On average, trees need about one inch of water per week. If you're experiencing a drought, provide deep-penetrating irrigation beneath the tree canopy. Avoid watering directly around the trunk to prevent root rot. A slow release method, such as using a soaker hose is best to avoid runoff.
2. Mulching
Mulching helps conserve soil moisture, which is especially useful during dry periods. This simple task also helps remove weed competition and can promote more stable soil temperatures. Use roughly 4 inches of hardwood mulch in a donut shape around your trees. Avoid mulching directly around the tree trunk, as this can invite disease and insect infestations.
3. Feed Your Trees
While not all trees need to be fertilized, those growing in high-stress areas, such as urban environments, may need some help to ensure they are getting all the nutrients they need.
4. Pruning and Trimming
Summer storms can often damage trees and create safety concerns. Professional tree pruning and trimming can help curb the spread of disease and prevent injury or property damage from falling tree limbs. This task requires specialized equipment and knowledge. It's best to call in a professional tree care service to assess and trim those hardwoods without causing damage.
5. Inspect Trees for Diseases/Infestations
When a tree becomes infected with a disease or falls victim to an insect infestation, the damage can be devastating. From losing a beloved tree to dealing with the issue spreading to neighboring trees, hiring a professional to inspect and treat your trees can save you major headaches. The sooner issues like these are detected, the higher the likelihood that it can be treated before causing too much damage.
C.C. Tree Experts Proudly Serves Moorestown, NJ
C.C. Tree Experts owner Chris Cochran is a New Jersey Licensed Tree Expert and our company owns its own crane. The team here at C.C. Tree Experts has the knowledge, experience and equipment for all your tree service needs. Call 856-858-1165 to speak to a professional today!
<!–– END BLOG POST ––>