<!–– START BLOG POST ––>
What is the Best Time of Year to Remove a Tree? <!———————————–– EDIT ———————————––>
<!———————————–– EDIT ———————————––>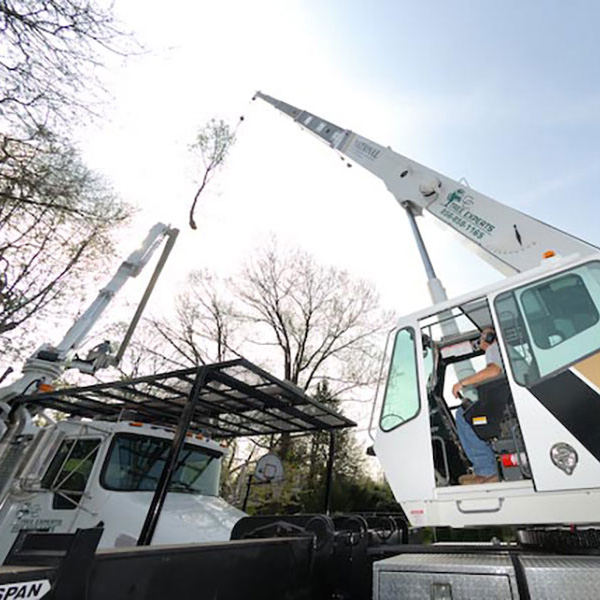 If there's a tree service Camden NJ can trust with the arduous task of tree removal, it's C.C. Tree Experts! In this post, we'll explore when tree removal is necessary and the best time of year to do so.
The decision to remove a tree can be difficult and emotional for homeowners, or even a community at large. Depending on the circumstances, removal isn't always the first option, but it is necessary when a tree poses a risk to surrounding people and property. When a tree is dead or actively dying, the potential for falling branches increases, along with the possibility of the entire tree coming down.
In other cases, tree removal can increase light and space for remaining plants. Removal can also prevent future problems if a tree is at risk of growing into powerlines or invading surrounding structures.
How to Tell if a Tree Needs Removal
Keep an eye out for the following signs:
More than 50% of a tree is damaged
One-third or more of a tree is hollowed out
Signs of damage to the trunk, including cracks, dead branches and visible wounds.
A tree is leaning, especially more than 15 degrees
Dead branches – large dead branches pose a serious risk to people and property and should be removed immediately
The Best Time of Year to Remove a Tree
Once a tree becomes a danger to people or property, it warrants emergency tree removal, regardless of the time of year. If a tree does not pose a threat, but needs to be removed proactively, the best time to do so is in its dormant season - typically December through March. Dormant trees are lighter, and the job is easier when leaves have fallen off. Another benefit to removing a tree in the dormant season is that the cold or frozen ground can help surrounding vegetation stay in place.
Ask an Expert
Tree removal is a dangerous task that requires the right expertise, equipment and insurance – you most certainly want to use a professional tree service to get the job done right. An expert can determine whether a tree can be saved, or when and how it can be removed safely. C.C. Tree Experts owner Chris Cochran is a New Jersey Licensed Tree Expert, and unlike most tree services in South Jersey, his company owns its own crane. Call 856-858-1165 for more information today!
<!–– END BLOG POST ––>