<!–– START BLOG POST ––>
Tree Service Woodbury NJ: Trees and Property Value | CC Tree <!———————————–– EDIT ———————————––>
<!———————————–– EDIT ———————————––>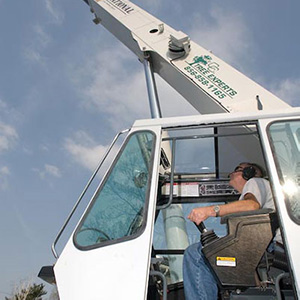 Your home's trees are more than just natural sources of shade. New research has revealed that these tall hardwoods can help your property value flourish. But buyers won't bite if your bark is showing signs of disease and decay. At C.C. Tree Experts, our team has the qualifications, experience, and equipment to remove trees that pose a threat to your property and ensure your plant life is healthy during every season. When searching for a reliable tree service, Woodbury NJ homeowners trust the crew at C.C. Tree Experts to deliver spectacular results.
Our owner Chris Cochran is a New Jersey Licensed Tree Expert (NJLTE) and a Certified Arborist, a distinction you'll struggle to find anywhere else in New Jersey. You can rest assured your trees are in the hands of someone with the right qualifications. Not only do we offer safe and effective tree care, but our team is also trained in tree assessment, removal, and risk management. Find out how we can improve the health and appearance of your trees; call us today at 856-858-1165.
How Your Trees Add Value to Your Home
Whether it's weather extremes, pests, or chemical imbalances in the soil, the formidable trees on your property are under constant attack. Despite this, these hardwoods serve up an endless list of benefits, from preventing soil erosion to attracting beautiful migratory birds. Now, new research shows that homes in close proximity to trees may receive an instant boost in resale value.
While researchers aren't certain exactly why these natural wonders are such an important financial asset, what is clear is that homeowners should take steps to ensure their trees are properly maintained to ensure healthy growth. At C.C. Tree Experts, we offer a wide range of services designed to help your trees flourish, including risk assessment and trimming and pruning.
The Tree Service Woodbury NJ Residents Trust!
The crew at C.C. Tree Experts will take every step necessary to ensure your property value doesn't come crashing down with the next gust of wind. Call us today at 856-858-1165 to speak with a member of our team about scheduling an appointment with an expert.
<!–– END BLOG POST ––>