<!–– START BLOG POST ––>
Tree Pruning Haddonfield NJ: Spring & Summer Tree Care <!———————————–– EDIT ———————————––>
<!———————————–– EDIT ———————————––>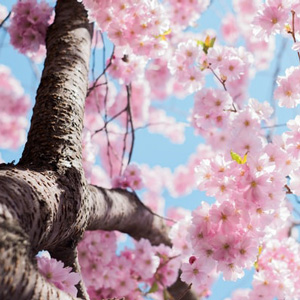 Tree pruning Haddonfield hardwoods is an important home maintenance task. The trees in your yard are getting ready to provide shade, luscious greenery and natural habitats for birds and insects all year long. It's only natural they require some spring or summer cleaning. In this post, C.C. Tree Experts cover 3 tree maintenance tasks homeowners in Haddonfield, NJ should know about. Let's dive in:
1. Inspect Your Trees
After a long winter, melting snow and accumulated rainfall can create standing water in your yard. This can lead to issues like root rot, which can be fatal for a tree. It's important to inspect trees and shrubbery for any damage or indications of disease or pest infestations before summer storms occur.
2. Prune Dead Branches
Regular pruning and trimming helps ensure your trees stay healthy. A qualified tree service professional can locate unsafe or dead branches and inspect your tree for any issues. Early intervention is essential to curb the spread of disease, avoiding damage from falling branches and the potential loss of a tree. Pruning also allows your tree technician to shape your tree, creating an aesthetically appealing look that can up the curb appeal of your home.
3. Tree Removal
Tree removal is always considered a last resort, but sometimes it's necessary to avoid injury or property damage down the line. It's important to consult with a professional about tree removal in the spring, before summer storms hit and potentially topple a tree.
C.C. Tree Experts: Tree Pruning and Removals
C.C. Tree Experts is fully licensed and insured, assisting homeowners with professional tree care in Haddonfield, Collingswood, Cherry Hill and surrounding NJ areas. Our company owns a crane for difficult tree removals, and owner Chris Cochran is a New Jersey Licensed Tree Expert (NJLTE). You'd be hard-pressed to find this distinction elsewhere.
We pride ourselves on the skills and knowledge that come with being in business for almost 40 years. Don't just take our word for it—check out our customer testimonials to see what others have to say! Contact C.C. Tree Experts today at 856-858-1165 to get started.
<!–– END BLOG POST ––>