<!–– START BLOG POST ––>
Tree Trimming Camden County NJ | CC Tree Experts <!———————————–– EDIT ———————————––>
<!———————————–– EDIT ———————————––>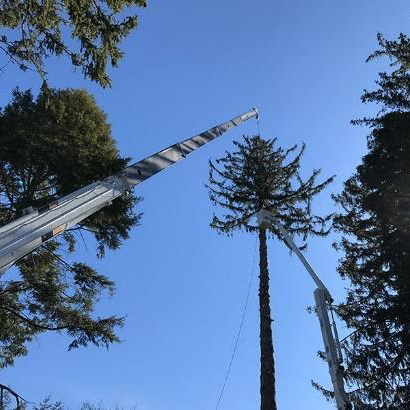 Whether you want to shape your tree, prevent rot and decay, or remove dead branches before they fall and injure someone, professional trimming and pruning is vital to your tree's health and growth. However, to reap the full rewards of this technique, you'll need to trim your trees at exactly the right time. At C.C. Tree Experts, our team has decades of experience taking care of trees and will make sure your hardwood is given all the ingredients it needs to thrive. When searching for a tree service for tree trimming, Camden locals know we have the qualifications and expertise to get the job done right.
Our team has two certified tree experts, which means they have passed an extensive evaluation of their competency diagnosing, preventing, and treating tree injuries. With CC Tree, your greener assets are in safe hands. Contact us today at 856-858-1165 to find out more.
When Is the Best Time to Trim Trees?
We're often asked: "When is the best time to trim my trees?" While this can depend on the tree species, most hardwoods will benefit from pruning or trimming all year long.
As long as there is no harsh weather or other external factors, both warmer and colder months can be an ideal time to trim and prune trees.
What Are the Benefits of Tree Trimming?
Regular tree trimming lets you do more than just control the shape of your trees. By cutting away dead or dying branches, you can prevent falling limbs and halt the spread of disease. And by trimming at just the right time, particularly at the end of winter, your trees can thrive through the rest of the year.
However, trimming a tree is a dangerous job best left to the professionals. Without the right tools and safety equipment, you'll struggle to get the job done right and risk falling and injuring yourself. At C.C. Tree Experts, we own a crane, giving our pros easy access to even the highest branches.
Speak to a Tree Trimming Expert Today
Taking the right steps now will let your plant life thrive down the line. Call 856-858-1165 to discuss your tree care needs with a member of our team.
<!–– END BLOG POST ––>